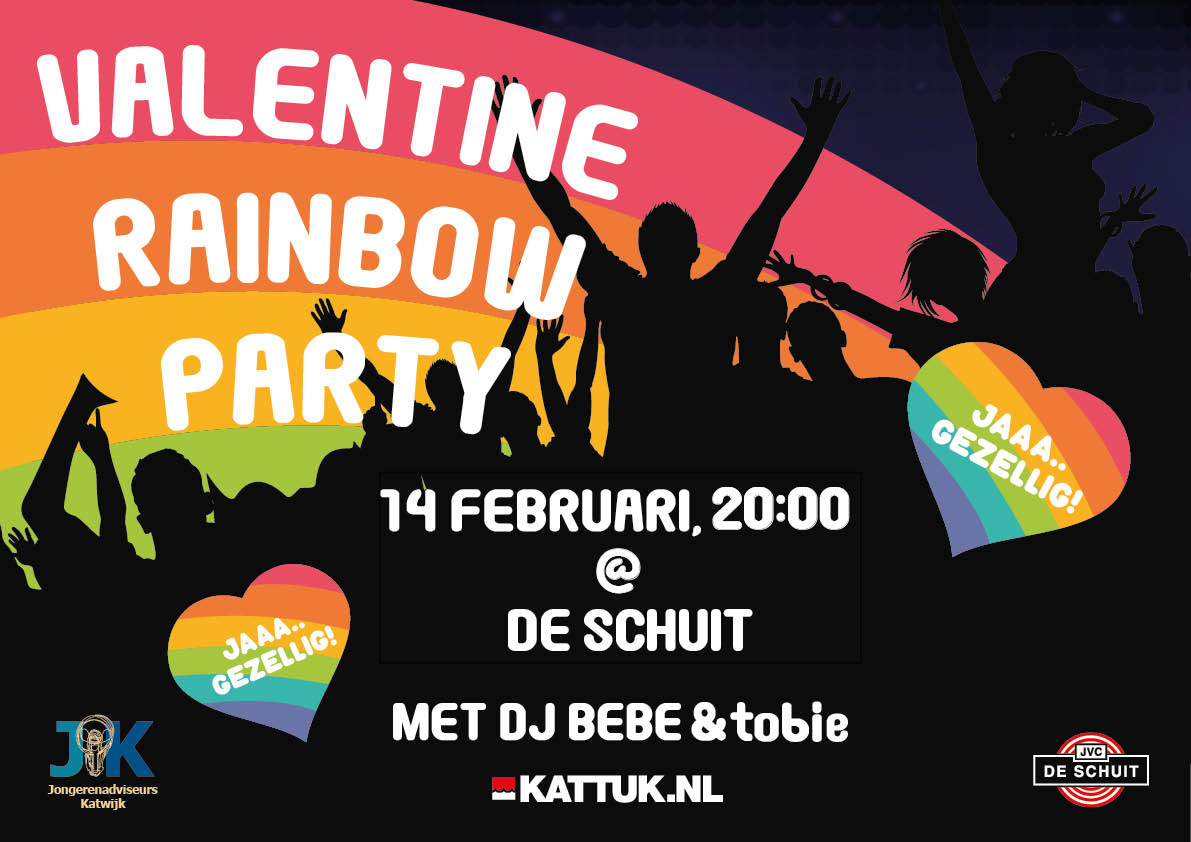 Valentine Rainbow Party @ De Schuit
Jaaa.. Gezellig!
Op vrijdagavond 14 februari vanaf 20 uur organiseren de Jongerenadviseurs Katwijk samen met Jongerenwebsite Kattuk.nl een Valentine Rainbow Party in de grote zaal van De Schuit.
Gezellig de voetjes van de vloer met de lekkerste 'foute' jaren 80 hits gedraaid door DJ's BEBE en tobie. Denk aan: Bronski Beat, Wham, Madonna, Frankie goes to Hollywood, Divine, Queen en nog veel meer…
De Valentine Rainbow Party is extra speciaal gezellig! En voor iedereen! Ongeacht je geaardheid, kleur, geslacht, geloof of whatever…. We hebben je er graag bij!!
Niet dat je in de rest van Katwijk niet welkom bent maar op de Valentine Rainbow Party ben je gewoon extra, extra, speciaal, gezellig welkom en mag je helemaal je grandioze zelf zijn.
Jaa.. Gezellig!
Entree een knuffel. Toegang vanaf 14 jaar. Neem wel je ID mee!!