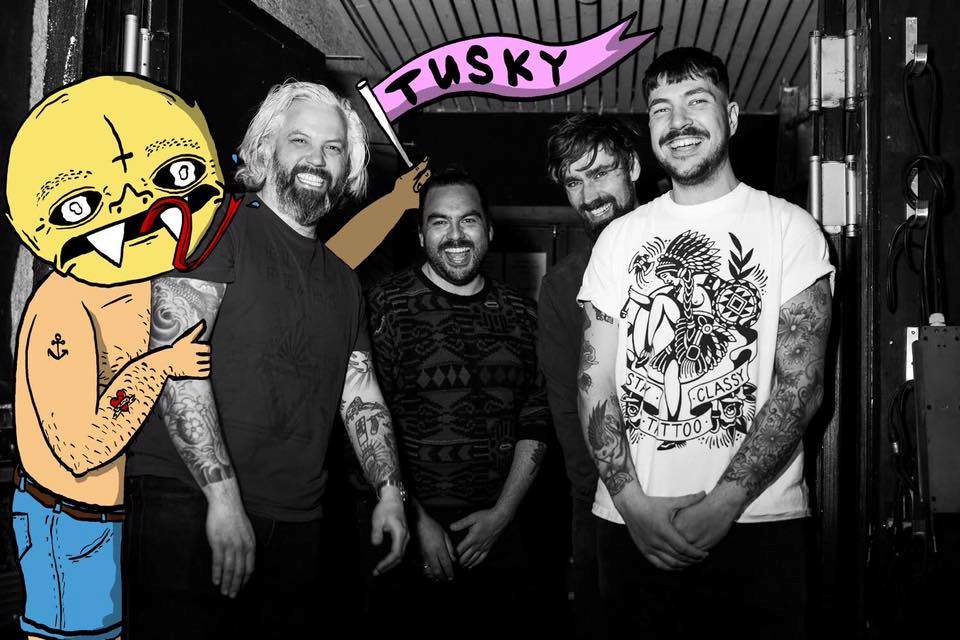 21 mei: Tusky, The Peterlees & Snowburner @ De Schuit
Hardcore, Punkrock, Stoner. Rock 'n Roll! Zaterdag 21 mei, vanaf 21 uur. Tickets 12,50 (vvk).
♬ Tusky
Nadat de in 2005 opgerichte post-hardcore/punkrock band John Coffey in mei 2016 aankondigde om voor onbepaalde tijd te stoppen, duurde het niet lang voordat er een nieuw punkrock geboortekaartje werd rondgestuurd. Tusky werd geboren uit pure liefde. In 2018 volgde debuutalbum 'Rated Gnar' op V2 Records, dat een hongerige en vurige band liet horen die sterk beïnvloed was door 90's punkrock bands: fast & furious but yet very melodic & catchy. Een reeks clubshows en festivals volgde op o.a. Noorderslag, Zwarte Cross en Paaspop. Inmiddels staat er een nieuw album klaar en is Tusky klaar om de wereld te heroveren!
♬ The Peterlees
Punkrock, hardcore, rock 'n roll? Eén ding is zeker; The Peterlees serveert het met 100% pure energie! De band vormde in 2012, circa negen maanden na een Tom Jones concert en is geïnspireerd door bands als The Bronx, Cancer Bats en Zeke. Met een nieuwe vinylplaat op zak zijn deze jonge honden klaar om hun tanden in Nederland te zetten. Bier in je hand, vuist in de lucht. Dit vierkoppige tuig doopt iedere zaal om in een dashcam waardige punkrockfuif.
♬ Snowburner
Snowburner plaatst zich met hun rollende stonerrock in het tijdsgewricht van de tweede generatie stoner en grijpt terug naar bands die Man's Ruin graag op een 10 inch vinyl vastlegde. Met weerstandloze kogellagers en harde wielen cruizen ze door een setlist van riffage met de grote R om vervolgens het ankertje uit te gooien voor de vertraging. Niet te missen voor fans van Fu Manchu, Goatsnake en Red Fang.
zaal open: 21h00
entree: voorverkoop: €12,50 | aan de zaal: €15,00