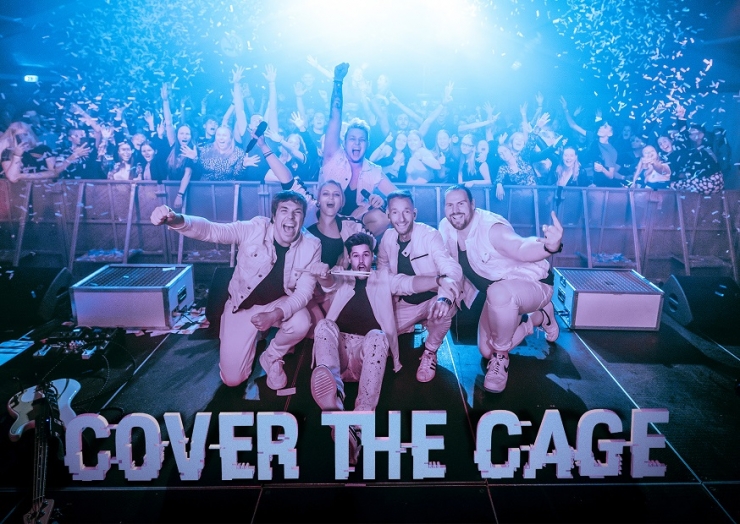 Cover the Cage @ De Schuit
28 januari van 21:00 tot 00:30 uur, toegang is gratis!
Cover the Cage neemt je mee in een muzikale rollercoaster waar de vonken vanaf vliegen. Zij spelen alle nummers in zorgvuldig gecomponeerde medley-mixes die naadloos in elkaar overgaan.
Van ABBA naar Alphaville over de ring van Queen en dan linksaf naar DJ Paul Elstak om uiteindelijk bij Beyoncé uit te komen. Ze komen allemaal voorbij.
Een state of the art lichtshow gecombineerd met een groep losgeslagen muzikanten laat je meezingen, -klappen, -zwaaien, -dansen en -springen! Interactief, enthousiast en pure extravaganza, dát is Cover the Cage!