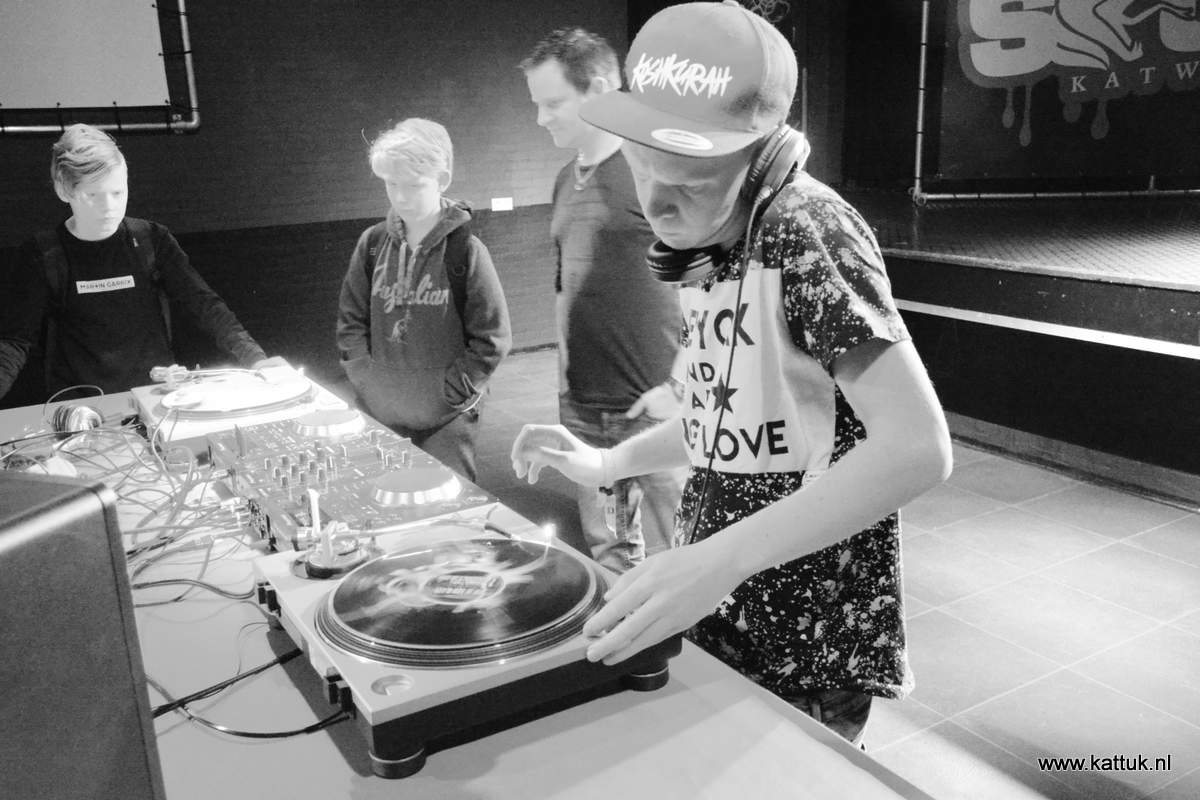 Derde DJ and Producers Café @ Scum – Foto's en DJ-mixen
Met zo'n 20 deelnemers was het gezellig druk afgelopen dinsdagavond bij het derde DJ and Producers Café in Scum.  Een van de DJ's had zijn Technics draaitafels meegenomen, dus er kon voor het eerst ook ouderwets met platen gedraaid worden. VET!
Kattuk.FM heeft opnamen gemaakt. Luister naar DJ mixen van DJ Christo en DJ Jaimy Lorenzo en een industrial hardcore mix van N-Ergetic. En vergeet vooral niet langs te komen bij het vierde DJ Café aanstaande dinsdag.